Professional CHANNEL

The Professional Channel delivers to you Professional MOTIVATION, tested best practices and career advice that will accelerate your professional development and career growth.

Subscribe to this feed
RSS:
Working and Living with PASSION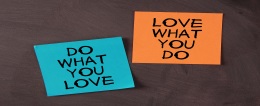 PASSION Is, As PASSION Does. ~ Ty Howard The power of passion is surely an amazing thing. It will propel you to great heights if used correctly. Most of us associate this emotion with the way we feel, yet, it is also the 'force' behind many great individual's success. This emotion wi
Read more..
Looking for a New Job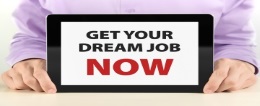 Get 'IT' Together BEFORE You Fill Out That Online Application Sometimes action taken on New Year's Resolutions is immediate—for example, you start walking thirty minutes three times per week on the treadmill or you add more leafy greens to your diet. But, there are the othe
Read more..
Finding and Creating Jobs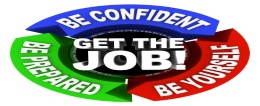 Never say Never and Don't Give Up! If you are turned down from an opportunity for the standard reasons, "You don't have any experience"; "You are overqualified"; and "This is not a good fit for you," don't give up. Ask the interviewer questions such as, "W
Read more..
Making Life Happen on Purpose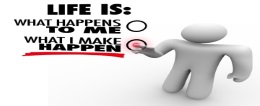 The legendary Dr. Stephen Covey's book 7 Habits of Highly Effective People changed how many people approached their personal and professional lives. I know it changed mine. Recently, I had my youngest son read the teenager's version by Sean Covey with the expectation that it will h
Read more..
Humility in ACTion for Leaders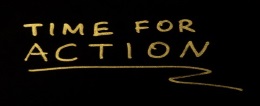 When you think of a leader what do you initially think of? Do you think of a person that is a great delegator, a great communicator, and an inspirer? Well one of the most underrated qualities of a great leader is humility. I am sorry that I said the bad "H" word, but it is true. W
Read more..
Recapturing & Reigniting Your Happiness at Work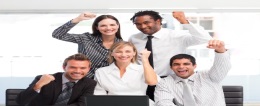 "The happiest people don't have the best of everything. They just make the best of everything." ~ Author Unknown In today's work environment it's become the norm to come across more and more employees who are very unhappy at work. Many will say, it's due to recent work related c
Read more..
Five Ways to Rekindle Passion for Your Career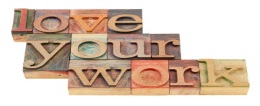 The ability to stay positive and productive in the face of change, challenges and uncertainty is essential for career success. In this article, you'll learn how to boost your workplace motivation by using five ways to rekindle passion for your career. 1. Set a worthy goal... and achieve it
Read more..
Managing Challenging Behaviors at Work: Before They Manage You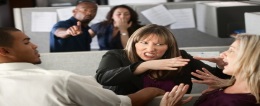 With the current economic downturn, work level stress is climbing, often manifesting itself in those particularly delightful, difficult behaviors at work — withholding, arguing, blocking, withdrawal, among others. Before we chastise those enacting these behaviors, let's remember we
Read more..
Leaping Beyond Barriers to Sustainable Motivation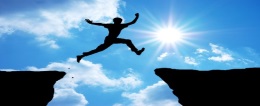 As the New Year begins, do you find yourself feeling a little "flat" at work? A common challenge that employees face in the workplace is staying motivated and productive amidst common distractions such as, procrastination, co-worker back-stabbing, missed promotions, office goss
Read more..