Publisher's Letter
Give Yourself Permission to Continuously Succeed
Ty Howard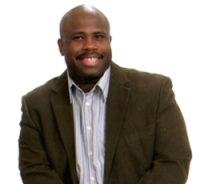 Your Next Bite of Success Can Be Just As Enjoyable As Your Last.
We all have succeeded at accomplishing something in our life. Success comes from taking one step after another in conjunction with vision, purpose, planning, taking action, discipline, determination, resilience, and accomplishment. It's a proven process that works; it brings results and fulfillment to us all.

In order for us to experience recurring results and fulfillment throughout life we must give ourselves permission to continuously succeed. This requires an empowering decision on your part that your previous taste of success will not be your last taste of success. And you will continue forward with your next written plan of action for success.

Mark Caine said it best when he said, "The first step toward success is taken when you refuse to be a captive of the environment in which you first find yourself."

Make today the point in your life where you give yourself permission to continuously succeed. If you are already on the path of continuous success, THAT'S GREAT! Stay the course. If this is a path that you've been trying to find or stay consistent on for quite some time, You Can Do It! Never quit on you. We were all made to make a positive difference and impact on the World, in our own unique way.

Your deepest desires and ultimate dreams are challenging you to taste success again-and-again. Today, do yourself a big favor, accept the challenge, take the relentless effort, and start the off by giving yourself permission to continuously succeed. Then stick to it not matter what.

Cheers to a new motivated and courageous YOU... and to Another Chance for You to Continuously Improve, Fail, Learn, Press On, Grow, and Succeed!
Ty Howard,
MOTIVATION CEO and Editor-in-Chief


---


Green & Growing People TWEET



Follow and Interact with CEO and Editor-in-Chief Ty Howard's MOTIVATION Twitter Page @TyHoward_Mmag and look for your response in upcoming online issues of MOTIVATION.

Respond by TWEET on Twitter.com to –

The MOTIVATION Question for the upcoming Fall 2016 Issue of MOTIVATION:

Why do you feel many people today struggle with getting and staying motivated?


Use Our MOTIVATION Twitter Hash: #MotivationGGPeople