Article Reprints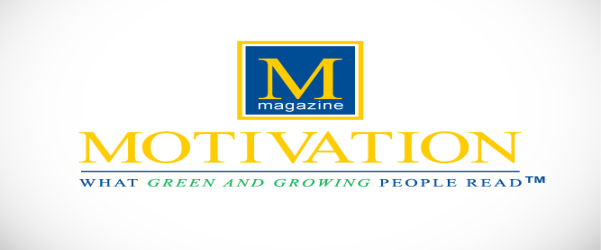 MOTIVATION, the magazine that "Green & Growing People Read" now offers custom reprints of our magazine articles. Take advantage of our vast editorial coverage and put it to work for you!
Reprints:
Full color reprints are printed on 80-lb. gloss stock.
Prices vary depending on the number of pages and quantity ordered.
Minimum order is 500 copies.
Expect delivery within 2-3 weeks of our receipt of order and artwork.
Rush services are available and will be charged a rush fee.

2013 Reprint Pricing
Quantity 1 Sided 2 Sided 4 Sided 8 Sided
500 $725.00 $775.00 $1,100.00 $1,925.00
1,000 $775.00 $825.00 $1,175.00 $2,100.00
2,500 $875.00 $950.00 $1,425.00 $2,800.00
5,000 $1,025.00 $1,175.00 $1,800.00 $3,700.00
10,000 $1,375.00 $1,625.00 $2,600.00 $6,000.00
General Guidelines:
Reprints of articles include the actual newsstand cover.
Any custom covers (non magazine covers) must be identified with the words "CUSTOM REPRINT" displayed prominently at the top. MOTIVATION magazine does not allow changes to the original design, font size, or placement.
If a banner is included on the cover, it should have no more than (4) four lines and MUST SAY "Compliments of", Presented by", or an equivalent and MOTIVATION approved phrase.
Any company-supplied artwork (including disclaimers, photos, etc.) added to the reprint will be positioned after the copyright line and labeled as "Material Supplied by (Company Name)" in order to distinguish it from our editorial material.
Changes to edit must be approved by the Editor.
To Order Customized Reprints or for More Information:
Please contact our Publisher and Editor-in-Chief, Ty Howard, by email or by phone at (443) 982-7582.