About Us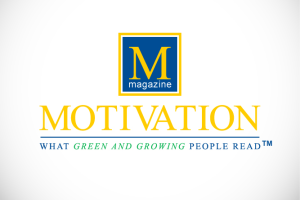 Giving a boost of MOTIVATION to a world in great need of encouragement, increased hope, solutions, and practical strategies for success, Knots FREE Media has unveiled MOTIVATION, a magazine that will provide MOTIVATION for everyone. MOTIVATION magazine is the first magazine announced as part of Knots FREE Media's new global balance of motivation and empowerment program that officially launched on Friday, February 17, 2012 from the MOTIVATIONmagazine.com website.
Announced online through MOTIVATION magazine's social media channels and a single-page pilot test website, the magazine is named in honor of all Green & Growing People who embrace and celebrate positive living and motivation daily.
"MOTIVATION is designed specifically to serve the Green & Growing person, professional, business, entrepreneur, teacher, coach, mentor, student, and family. MOTIVATION is not only motivational but also instructional in taking a balanced approach to motivation by offering guidance and insights into improving one's entire life. Delivering on — What Green & Growing People Read!" says Ty Howard, CEO of InspiraGen Institute, LLC and MOTIVATION magazine's CEO and Editor-in-Chief.
"MOTIVATION will not strive to only interview the top echelon of motivational icons in the world; we are going to also interview and write about the everyday – hardworking – positive and motivated person whose inspiring story goes unsung because they're not a statewide, national or global icon. There are motivated green and growing people on all levels of life."
"Our mission is for MOTIVATION to become the foremost trusted source for personal and professional motivational resources. Total motivation requires developing all areas of your personal and professional life, and each quarterly issue will focus on nine key areas for achieving balanced motivation: personal, professional, business, entrepreneurship, finance, relationships, education, health and fitness, and service."
MOTIVATION magazine will start out in the Year 2012 as an "online magazine" to build quality content, expert contributors, advertisers, and loyal readers and supporters. In January 2013, Knots FREE Media will launch the digital applications side of MOTIVATION magazine for iPhones, iPads, iPods, Androids, Kindles, Tablets and other capable digital technologies for sales across the globe. The magazine will be published four times annually, with two additional mini special editions, by Knots FREE Media. MOTIVATION is produced in partnership with Knots FREE Media and is sponsored by InspiraGen Institute, LLC.
About the Founder, CEO and Editor-in-Chief: A Maryland native, Ty Howard, referred to often as America's Untie the Knots® Consultant and Coach, is a full-time professional motivational speaker (for over 16 years), the founder and owner of The Baltimore Worldwide Speakers Bureau (for over 10 years), and the best-selling author of the book Untie the Knots® That Tie Up Your Life: A Practical Guide to Freeing Yourself from Toxic Habits, Choices, People, and Relationships. Howard is an internationally respected authority on self-development and business-development. He is a habits consultant, relationship expert, teacher, personal and professional development expert, and author who has dedicated his life to teaching knots-free living and relationship-building to organizations, individuals, and families around the world. His solid research and practical strategies background have made him a trusted source for professional and personal development guidance on five continents.