Service CHANNEL

The Service Channel delivers to you Service MOTIVATION that focuses on showcasing the positive and good side of Humanity: Community Service, Charity Service, Military Service, Leading a Cause, Mentoring, Supporting, Encouraging, Caring, Coaching, Teaching, Tutoring, Protecting, and more. In addition, resources and tips on how you can become more involved in service will be offered.

Subscribe to this feed
RSS:
7 Ways to Motivate Yourself to Be an Active Volunteer in Your Community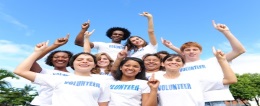 "Volunteers are paid in six figures... S-M-I-L-E-S." ~ Gayla LeMaire It can be hard sometimes to get motivated to be an active volunteer in your community. Many people think that they do not have the time to spend helping out; they would rather spend it with their families i
Read more..
OMG! I'm Keeping Teens Motivated by Mentoring Them Via Text Messaging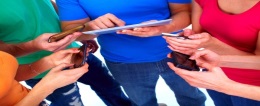 Have you ever witnessed someone under the age of 21 receive a text message? Within seconds of hearing the chirp notifying them of a text, their phone is open and their fingers are rattling away in response. For years, I fought the text messaging movement, believing it was impersonal and wo
Read more..