Health & Fitness CHANNEL

The Health & Fitness Channel delivers to you Health & Fitness MOTIVATION, tips, physical and mental workout plans and strategies to help get and keep you motivated, driven and committed long-term to improving your mental and physical health.

Subscribe to this feed
RSS:
How to Enjoy the Holidays Without Ruining Your Healthy Lifestyle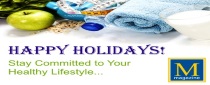 The holiday season, Thanksgiving through New Year's Day, is often packed with guilt-ridden yummy treats and large, delicious, holiday meals. To also include during this time of year; tight schedules, and a string of parties or gatherings that make keeping a regular diet routine and
Read more..
I Did It! You Can Too!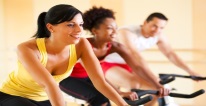 Several years ago I decided to make some changes in my life as I approached the milestone age of 50. I couldn't believe it. It was almost a year before that but I thought I should get a running start. There were a few things that I wanted to put on the chopping block, that is to say it was
Read more..
Want Motivation? Make it the Right F.I.T. for Your Life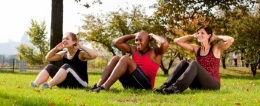 Have you ever known someone who turns over a new leaf of health and wellness and never looks back? How about someone who does the PUMP UP and fizzle out only days later? What makes the difference? Your motivation plays a HUGE role on whether you reach your goal or slide back to complacency
Read more..